Hey guys! I was tagged by May over at Sunsets and Bookfests – she has an absolutely lovely blog, and I highly suggest you go check it out. This tag was created by Bookidote, who I haven't checked out yet, but plan to soon.
Only Rule: NO HARRY POTTER BOOKS AS YOUR ANSWERS
(Also, I'm using images from May's HP book tag, so thanks to her for that!)
A book in which you found the theme interesting but want to rewrite it
I loved the story behind this book! The whole Maze thing just really spoke to me, and I loved the movie so, so much! But the writing style was too scientific for me (not that there was necessarily a lot of science-talk, but that's the writing style) and I have had ideas that are vaguely reminiscent to TMR, but I was hoping it wasn't close enough that anyone would notice…(I'll give you all a preview of the chapters soon – promise!)
The first book in a series that had you hooked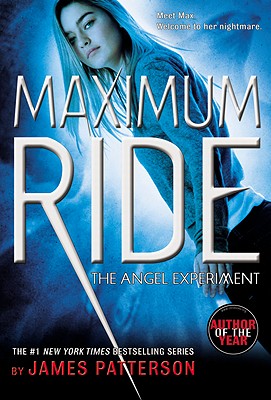 Having read the book, I hate the cover. It looked nothing like the character, and has gotten people confused on how she looks. Moving on from that, I absolutely adore this series! It has nine books (the ninth was a surprise – no one expected it to come out!). It was engaging right away, and made me binge-read the whole series. Love, love, love it!
A book you wish you could have right now
This si the newest book from Marissa Meyer (The Lunar Chronicles) and it comes out in November. I'm hoping to get a review copy, but we'll see 🙂
A killer book. Take it in whatever sense you like
Do I really need to explain? You want killer – here it is. (Why does everyone have to die?!)
A book that you found confusing
I don't actually have an answer for this one. I know I've been confused before, but not recently enough to remember what it was.
You're spirit animal book
I read this book when I was nine or ten, and for the two years after, it pretty much took over my life. It was my introduction to fandoms, and fangirling, and all that and I just connect with this book. I, in a way, grew up with these characters. This will always be my #1 – forever and always. (What? An Obsession? Nooooo)
A dark twisted book
I actually didn't finish this book, because I wasn't ready for it at the time, and I was horrified that my mom suggested it to me. That is The Ocean at the End of the Lane by Neil Gaiman.
A book that surprised you in a good way
I'm going to say Everneath by Cynthia Hand. I just finished this book and I loved it! It's a sort of Hades and Persephone retelling, and I was ready to point out everything wrong with the mythology (I'm a huge Greek Mythology buff), but I actually didn't mind.
Okay, I'm going to tag…
Teenbooklit101 | Hiraethforthepages
You want to do this tag? Great! Go ahead! I'd love to see your answers